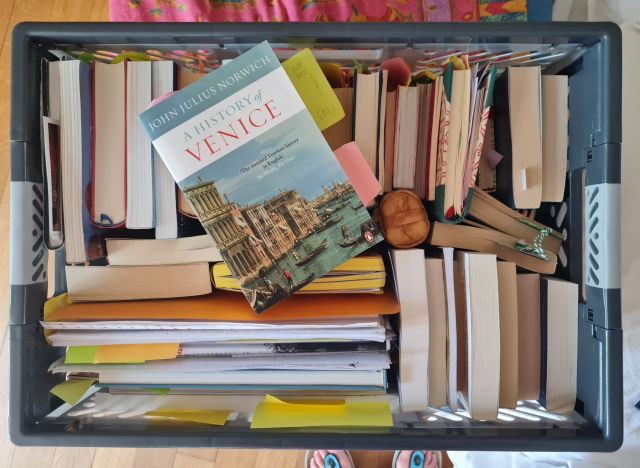 And off I go!
My dear readers, this Wednesday I'm retreating for 5 weeks to my island of Brač to paddle on my SUP, taste the sea and eat some black gnocchi with seafood – but above all to research and write miraculous venetian stories about the female ancestors of my main character Sebastiano. What a challenge this will be! I will have to dive deep into the rich history of Venice and find my way into and through many centuries and even more adventures, for which Serenissima is famous and notorious. My starting point: Napoleon. I cannot wait to meet him at the piazza.
Stay healthy and well in every way, go on reading my literary gifts to you on these pages, enjoy every present moment – but most important, feel the salt on your skin and keep smiling!
p.s. On different social media you can follow my progress and stay in touch.